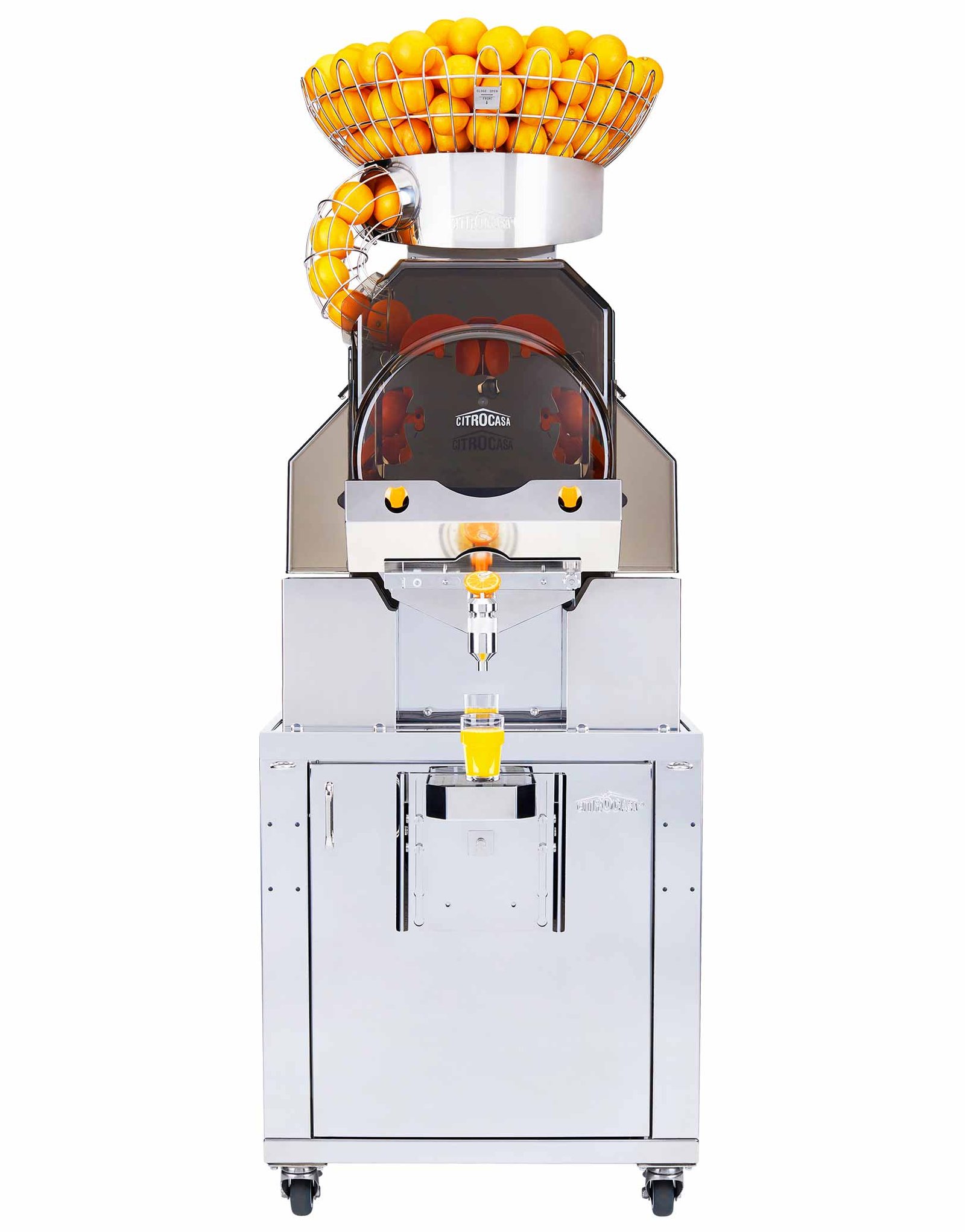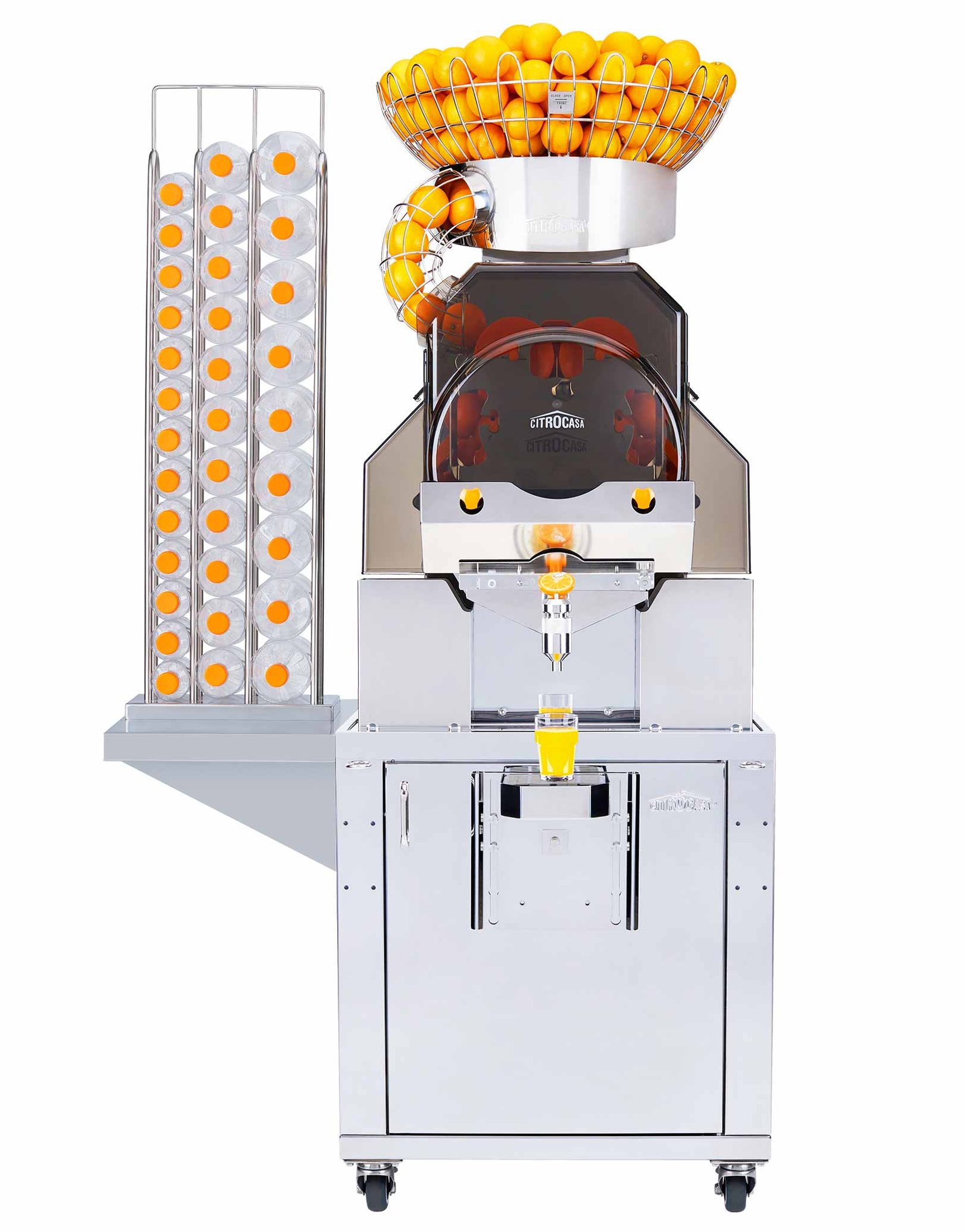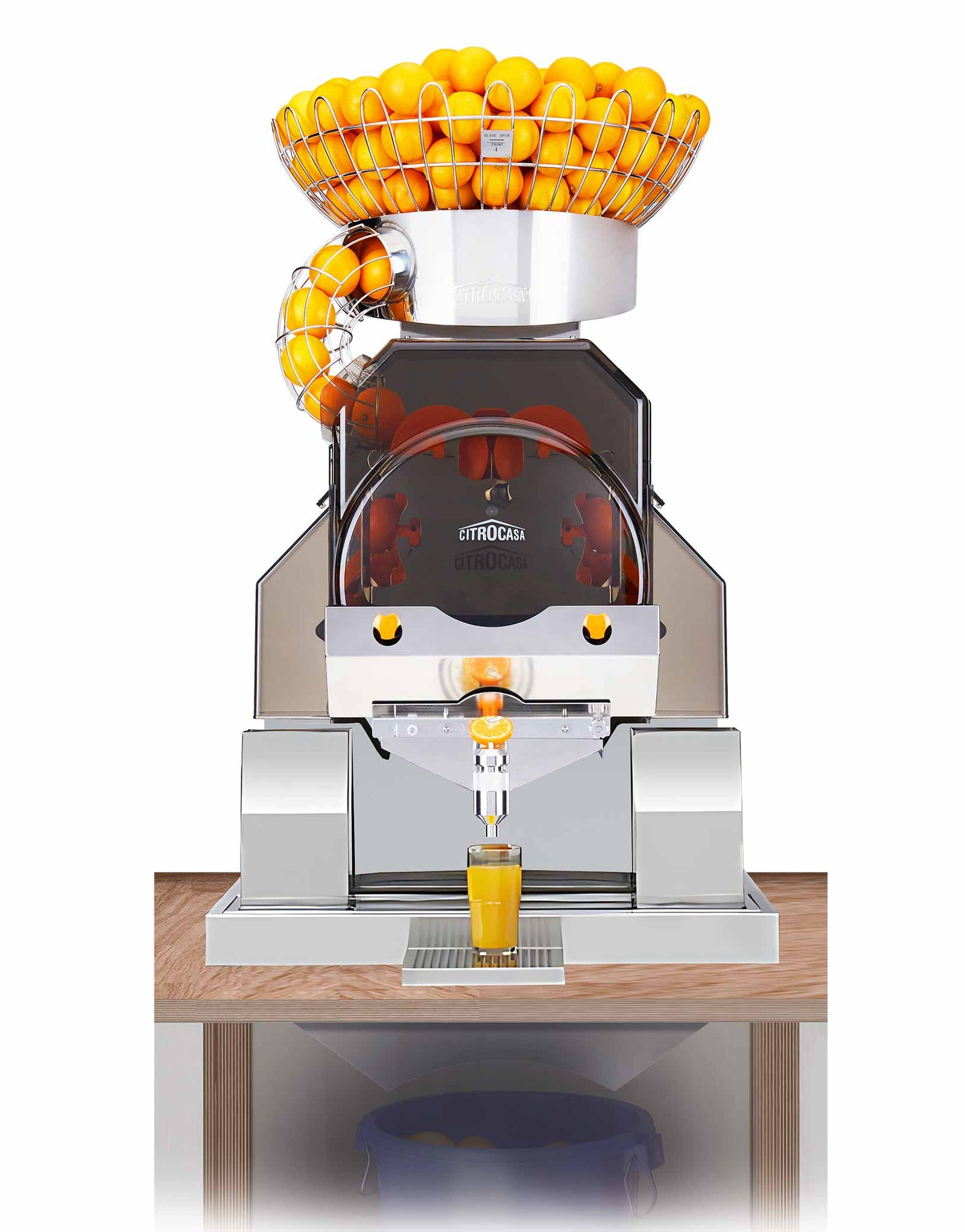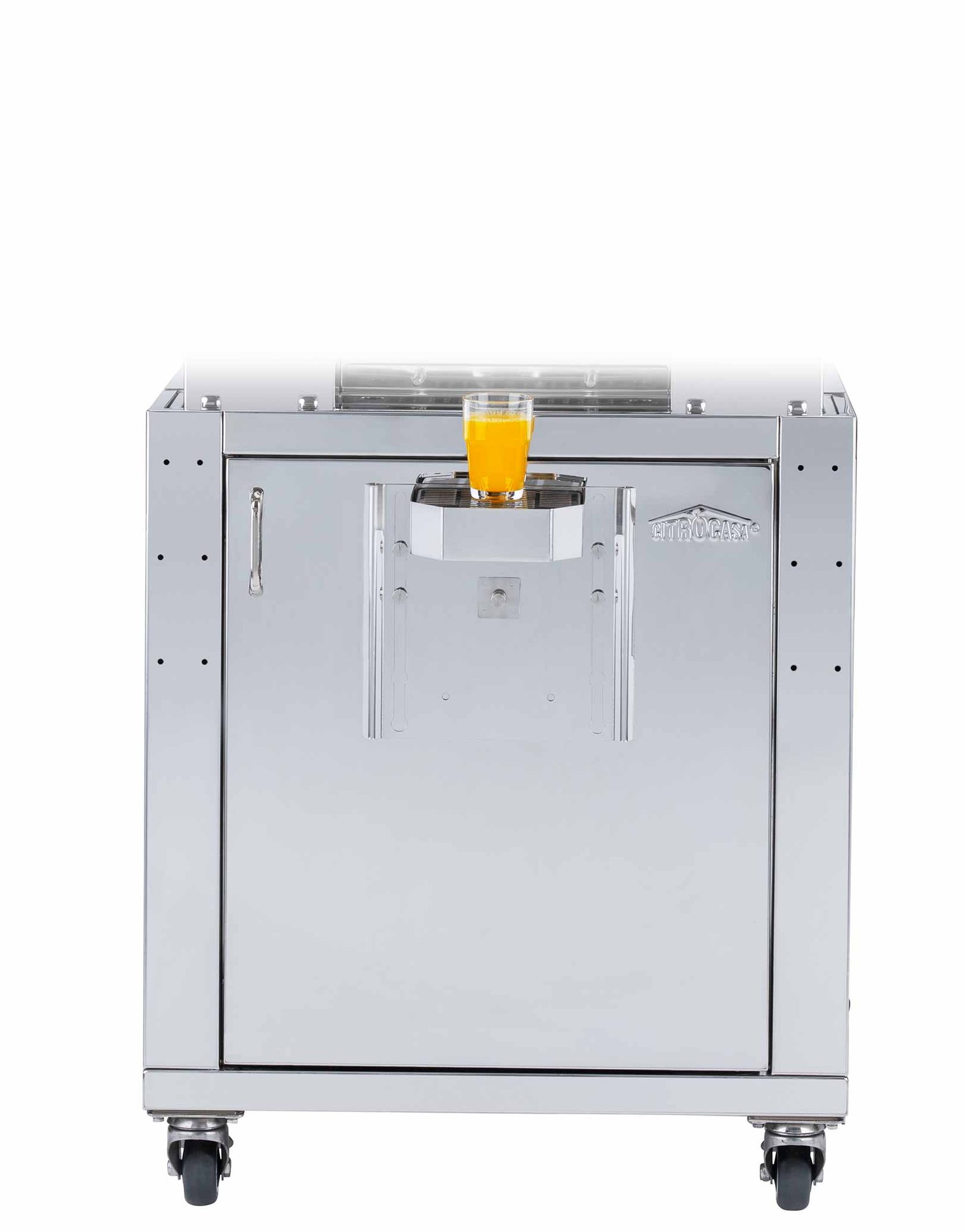 Citrocasa 8000 eXpress autom. feeding, self-service, automatic sieve cleaning
PERFORMING FRESHNESS – WHEN YOU CAN GO A STEP FURTHER
We offer solutions with maximum performance and efficiency for the situations when every bit counts.
The 8000 series is the key to your success if you manage a large supermarket or hypermarket, or if you are planning to produce fresh juice at a semi-industrial scale.
Dimensions (HxWxD), Weight
(without base carriage)
102 x 67 x 66 cm, 78.5 kg
Dimensions (HxWxD), Weight
(with base carriage)
179 x 67.5 x 66 cm, 117 kg
lemon kit, big pressing kit, cabinet, glass presenter, bottle dispenser, tray slide, shop in shop system, countertop installation kit etc.