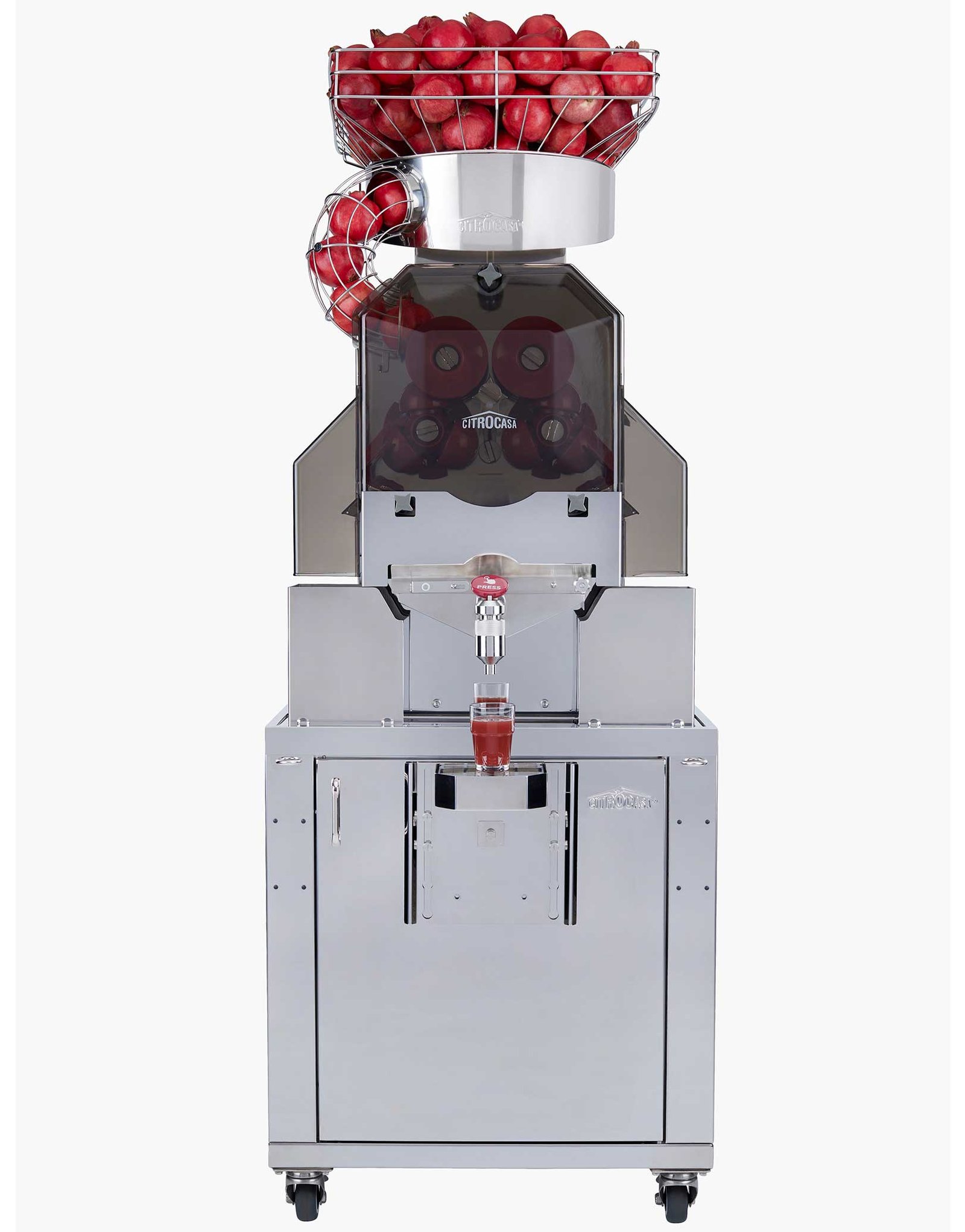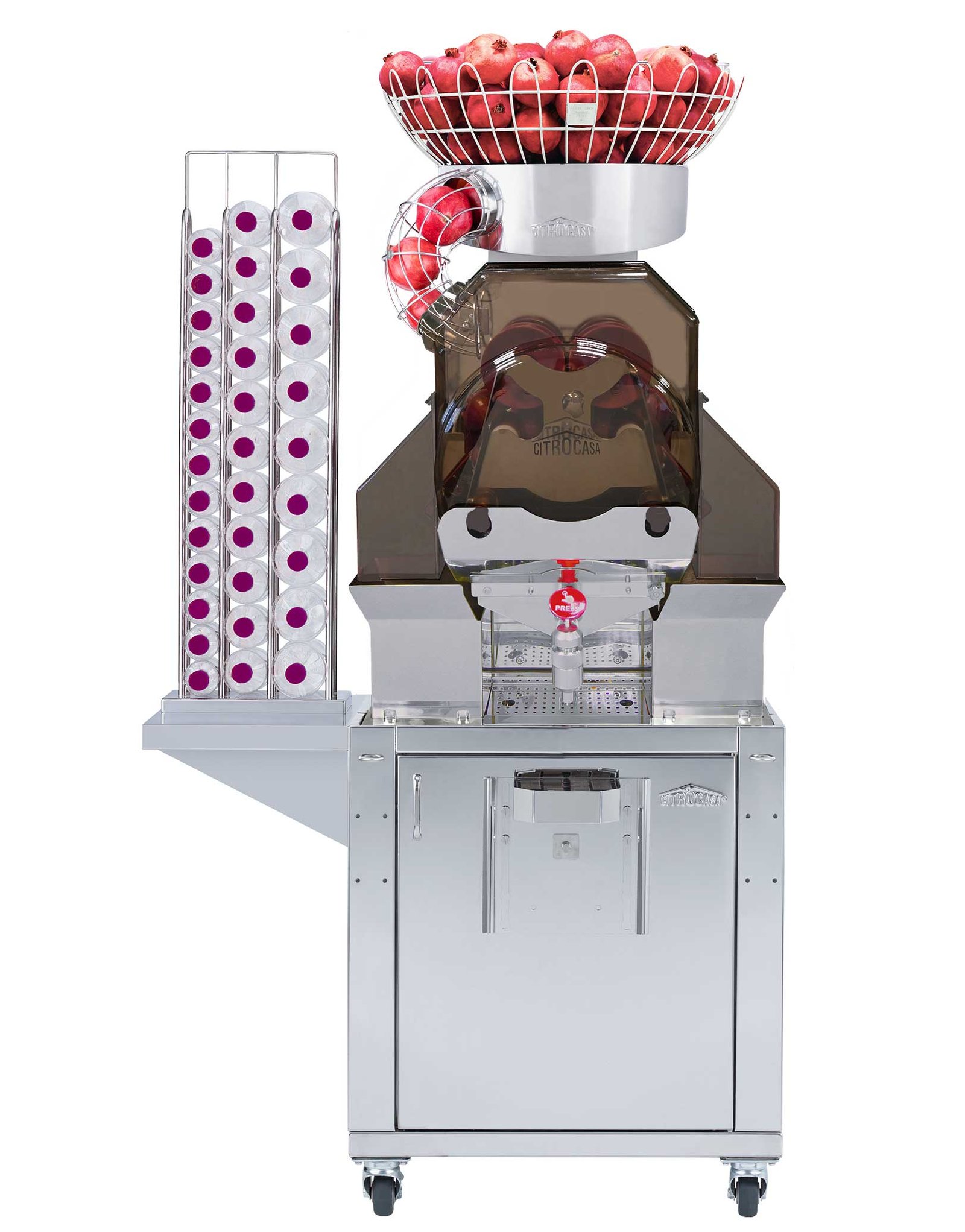 Citrocasa 8000 Pomegranate
Citrocasa 8000 Pomegranate autom. feeding, self-service, automatic sieve cleaning
PERFORMING FRESHNESS – WHEN YOU CAN GO A STEP FURTHER
The Citrocasa 8000 Pomegranate was specially developed for pressing pomegranates.
It sets a completely new standard in terms of ease of operation and automation and is ideal for high-traffic self-service areas.
Dimensions (HxWxD), Weight
(without base carriage)
102 x 67 x 66 cm, 78.5 kg
Dimensions (HxWxD), Weight
(with base carriage)
179 x 67.5 x 66 cm, 117 kg
From £4,935 excluding VAT
lemon kit, big pressing kit, cabinet, glass presenter, bottle dispenser, tray slide, shop in shop system, countertop installation kit etc.