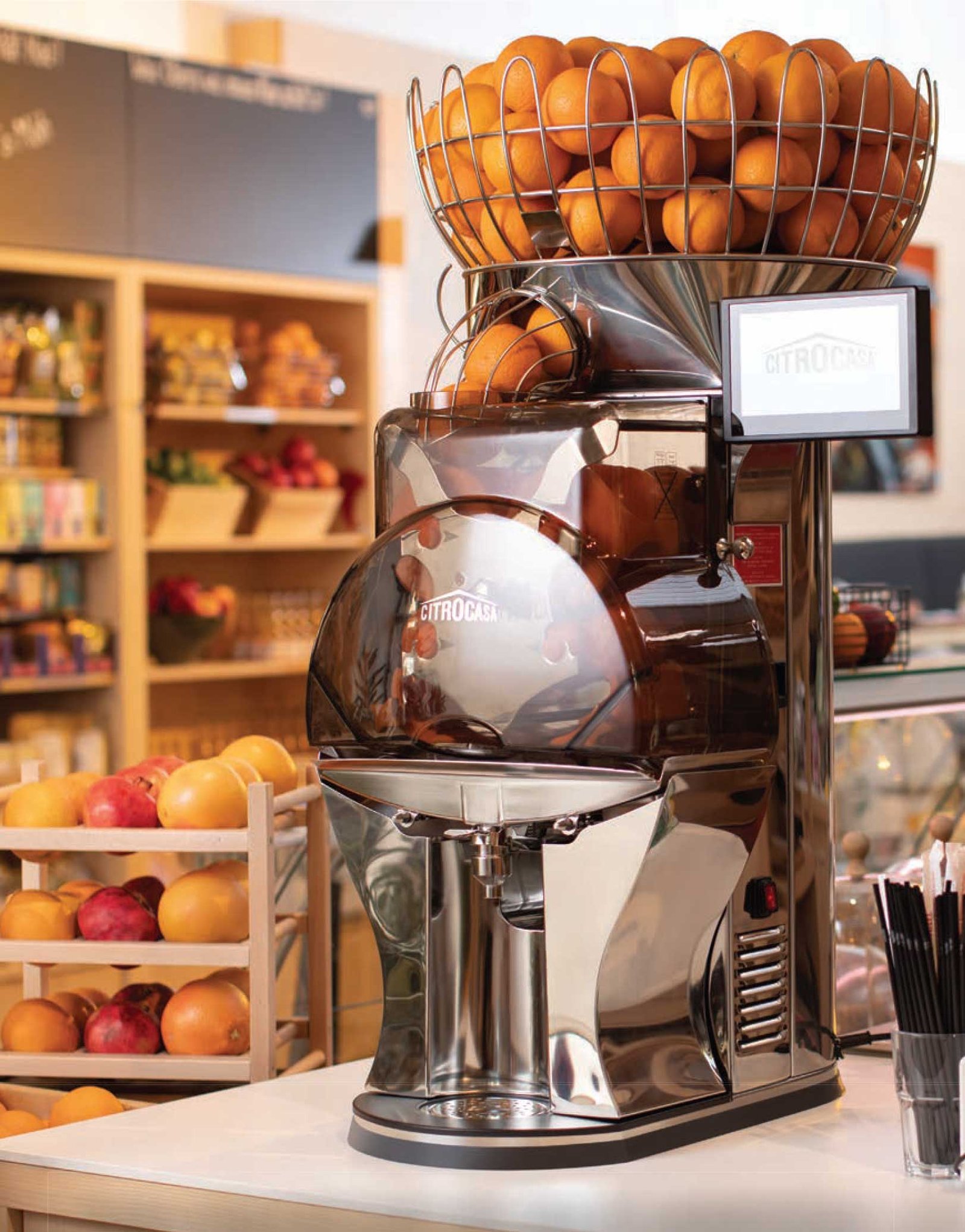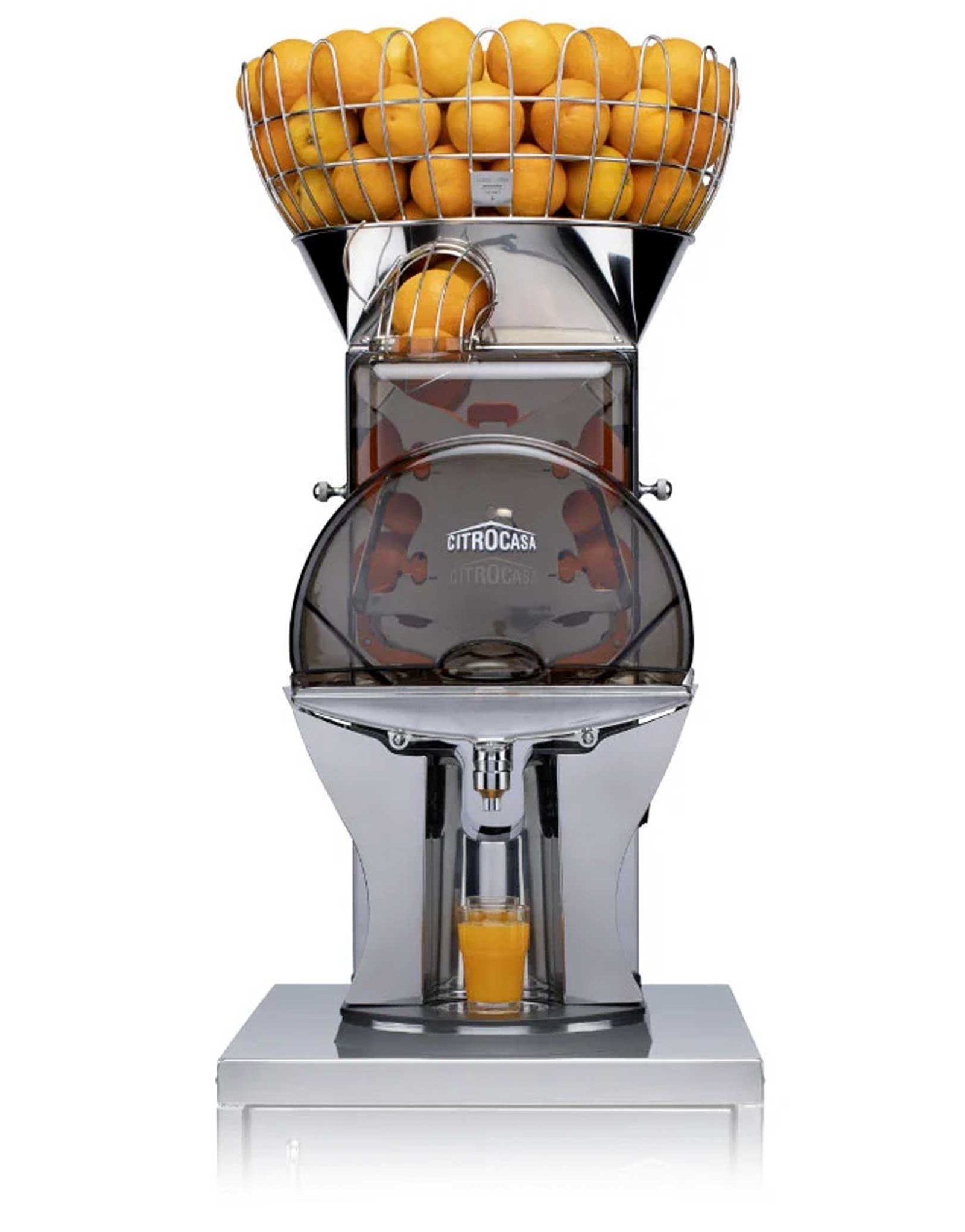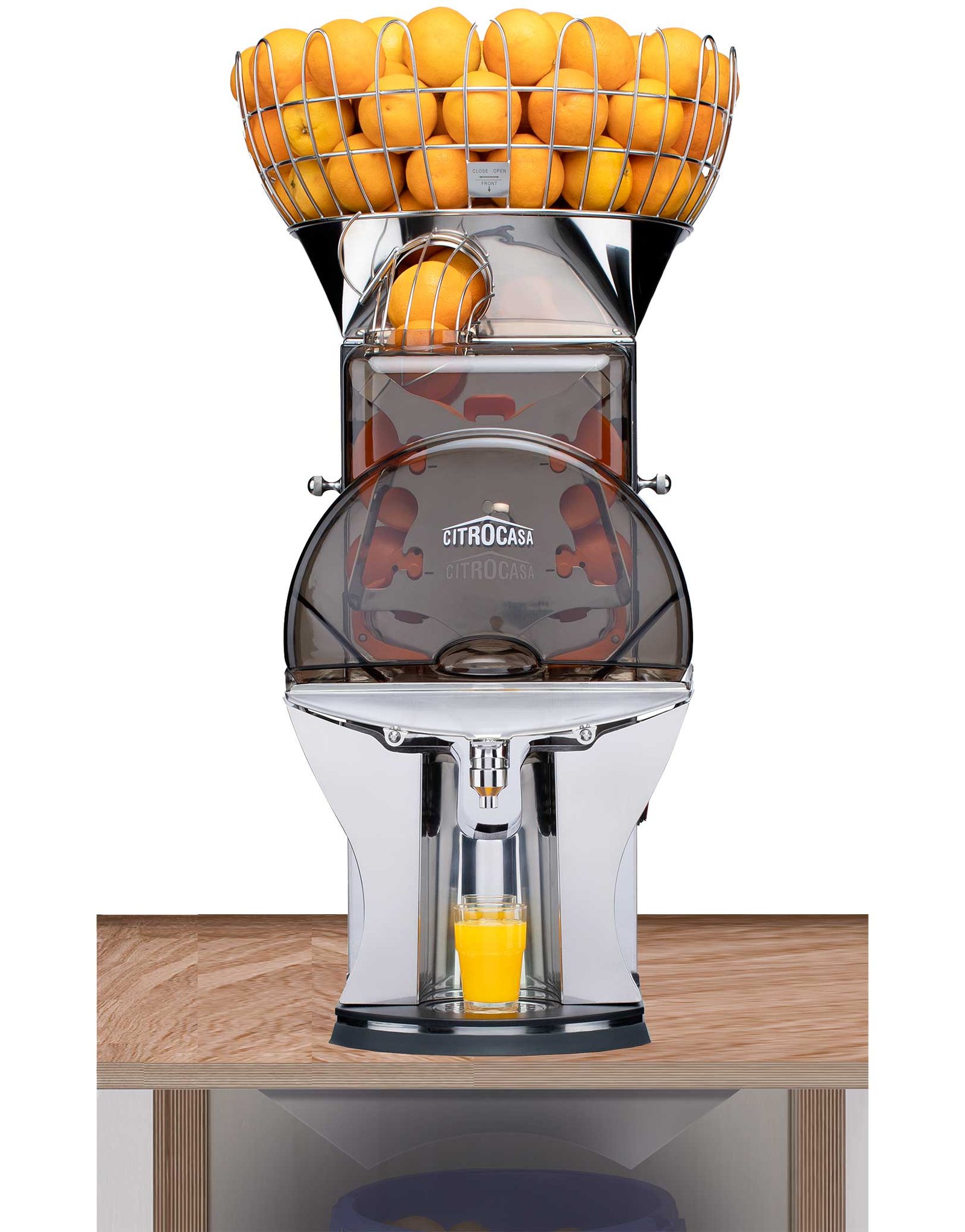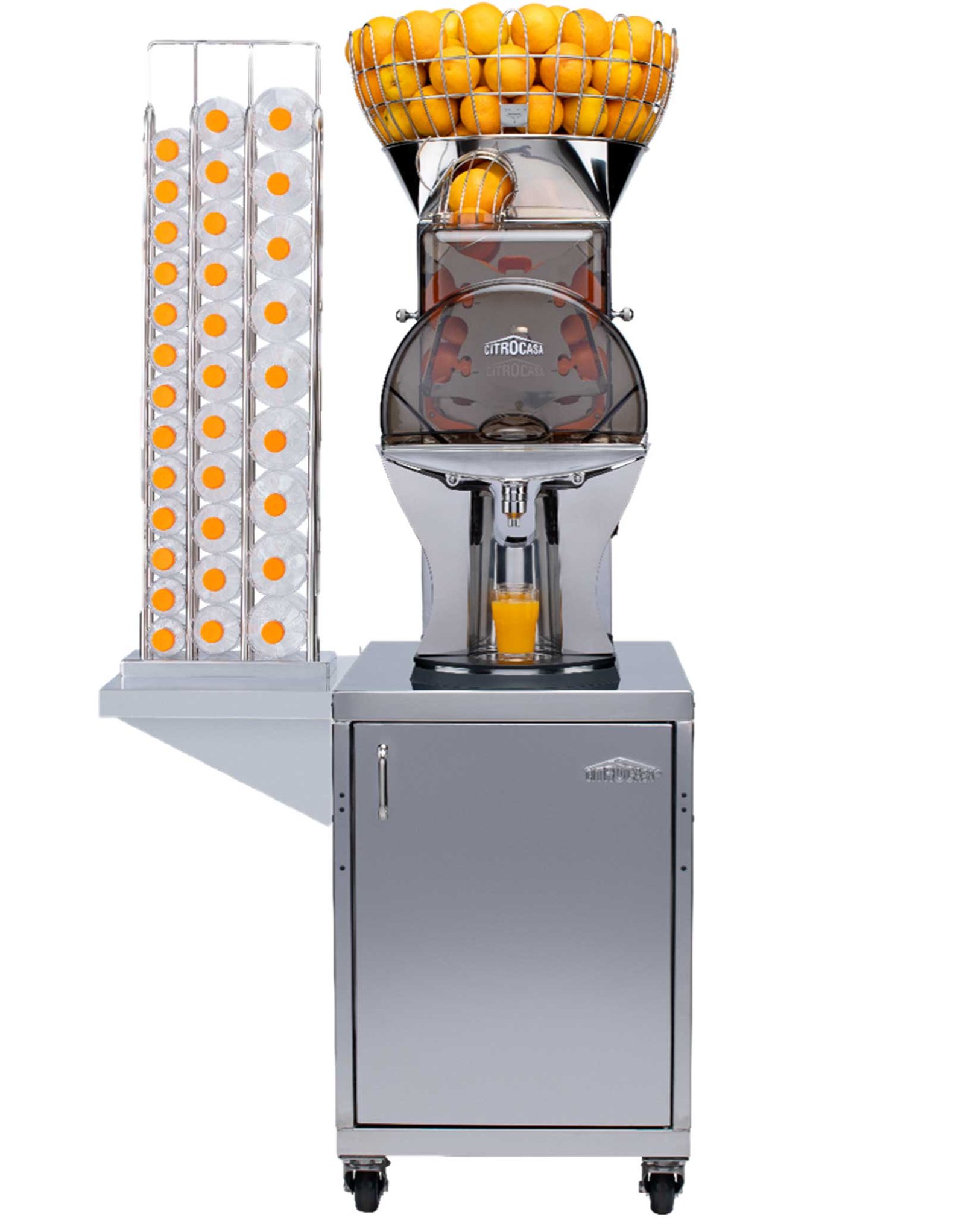 Citrocasa Fantastic eXpress
PERFORMING FRESHNESS – WE DRIVE INNOVATION BY THINKING AHEAD
Fantastic eXpress Automatic feeding, self-service, OneStep-Cleaning
We have made it our mission to take our customers' affairs seriously and maintain the closest possible contact with the markets. As a result, we have been able to react quickly, pushing the limits of quality, simplicity and efficiency time and again. The result: two new machines that raise the standards to a new level thanks to new displays, automatic sieve cleansing, the OneStep juicing kit and individual connection possibilities.
Dimensions (HxWxD), Weight
94.5 x 60 x 65.5 cm, 52 kg
Dimensions (HxWxD), Weight
170 x 60 x 65.5 cm, 85 kg
From £4,672.00 excluding VAT
Lemon kit, countertop installation kit, cabinet, glass presenter, tray slide, bottle dispenser, shop in shop system, etc.